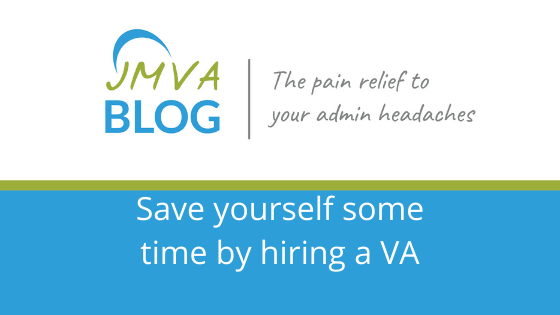 How have you found the first quarter of this year? Hopefully, it is was busier and more productive than expected. As you look ahead to Q2 and the rest of the year, now might be the time to consider outsourcing some of your day-to-day tasks to a virtual assistant, enabling you to focus more effectively on building your business, particularly if it is difficult to find the time to keep on top of all those administrative tasks.
The best way to plan for outsourcing work to a VA is to consider what kind of support will be of most help to you. You may wish to:
· Lighten your workload
· Improve the performance and delivery of your admin tasks
· Streamline your processes
· Pass the mundane tasks to someone else
If you own a small business, you know how admin intensive it is to run. Even routine tasks need dedication and care, and so often these fall to the bottom of a to-do list because you are focusing on sales, growth and customer experience. Look to identify the areas of your business which need support, then have a chat with us about how we can help.
Your workplace dilemmas are not unique and JMVA is well positioned to ease the pressure. We are highly specialised in what we do and will seamlessly bring our expertise to help transform your business. Our aim is to save you time by implementing more efficient processes, providing solutions to running projects more efficiently and to help increase your productivity.
Time Tracking
The key to increasing efficiencies is to consider the tasks that occur regularly and how much time you spend doing them. Once you see how a VA handles these for you, you'll wonder why you didn't hire one sooner! We like using Toggl, it is our recommended tool for tracking any time spent at work on different tasks and projects. Why not give this a free trial to see exactly how you spend your working day on various activities.
It will show you where you could be saving time by allocating those tasks to a VA.
Toggl is fantastic because it allows you to see a detailed breakdown of the time we spend on your projects, so you have full transparency as to how we spend our time working for you, and you know you will be getting great value for money.
Time Management
How effective is your time management? Are you managing your calendar efficiently and booking in those Zoom meetings in the most productive of ways? Optimising your diary is invaluable when looking to streamline your activities. Virtual assistants are expert at juggling your appointments, meetings and presentations at the same time as reorganising the process so that your diary looks manageable and, most importantly, enabling you time out for yourself. Using Google calendar or Apple's iCloud ensures that any updates made to your business diary, will automatically sync across all your devices.
A VA can do more to optimise your time. Looking after your diary means that we can confirm appointments by text or email to avoid any confusion on the day. In addition, we can collate the paperwork you need and send it out ahead of the meeting when required. We can cluster meetings, not just geographically to cut down on travel when we are permitted to travel again, but also those online to ensure there is no dead time in your diary. We provide seamless organisation, always keeping you in the loop, whilst rearranging cancellations and providing updates, so you can focus on the running of your business.
If you would like to know more about our diary management and are looking to make a little more time in your working day, why not visit our website www.jmva.co.uk to find out more about what we do or contact us today on 07590 047611.