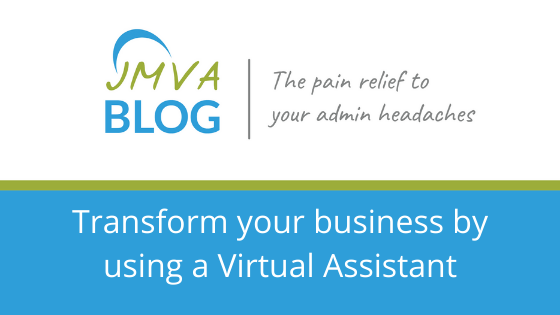 Are you juggling your workload, trying to manage everything yourself?
Does your business have a lot of mundane tasks that need attending to, but you can't find the time to do the work properly?
Are you struggling with some of the tasks that need doing because you are not an expert?
From routine tasks taking over and preventing you from finding the time to focus on your business strategy, to struggling to keep on top of your finances/taxes/payroll … there are many reasons why you may not be as productive as you should be. How can you alleviate your workload so you can focus on your business better?
Hire a virtual assistant.
A VA is a highly skilled professional providing business support services on an ad-hoc or freelance basis. Offering so much more than office support, we can help your business to run more efficiently. We can save you money by streamlining your processes and save you valuable time to focus on growing your business.
What are the benefits of using a VA?
Flexible working
We work around your schedule and are here as and when you need us. You can use our services as much or as little as required – by the hour, by the project or on retainer. You get to choose what will give you the most cost-effective results.
No overheads
As a self-employed business, we cover our own tax and national insurance contributions. Add to that we cover our own pension contributions, holiday and sick pay. Using a VA actually sounds a lot more attractive when you take this into consideration. Because we work remotely, we therefore remove all the costs that are usually the norm for businesses.
Saving you time
How many hours a week are you spending on business tasks that are not directly earning you money? We think that your time would be far better spent on growing your business and letting us sort out your administrative tasks.
Our expertise
Hiring a VA ensures you have an experienced person on hand to help run your business. Highly skilled and with office experience, we can provide a range of services that you may struggle to find in a single employee, all done at a fraction of the cost. We work resourcefully to get the tasks you delegate to us done and completed to the highest of standards.
Efficiency
A VA can help you to manage your time more effectively because they are experienced in various diary management tools. Streamlining your diary and allocating different types of meetings to suit your diary and workload, ensures your work time is highly optimised and not lost or wasted. We'll help to streamline your operational processes and ensure your follow-up actions are not forgotten about.
Cost savings
A VA is a cost-effective alternative to hiring employees, especially when you factor in the cost of recruitment and training. Our role is to support you to ensure your business is run in the most economical way for example, we only work with key suppliers to ensure cost savings e.g. stationery, travel and venues.
Increasing productivity
You can count on us to focus on the smaller, but by no means less important, jobs that need doing so that you can focus on what you do best. We'll take care of the rest. We track our productivity so you can be sure that everything we do is accounted for.
Customer Service
A VA instantly provides a better service for your clients by becoming the main point of contact. We can respond to questions, create email responses, follow-up with customers and handle queries, requests or complaints.
Scaling operations
If you are at a point with your business when you wish to scale up your operations, hiring a VA can help you manage your increased work volume without breaking your budget. Our flexible packages allow you to scale safely without the stress of overheads.
Peace of mind
Being able to delegate tasks to us with the knowledge they will be completed to the highest standard, provides you with the peace of mind that your business is running efficiently and effectively. We'll work with you to build the right processes and systems for your business so that you know you are in the safest of hands.