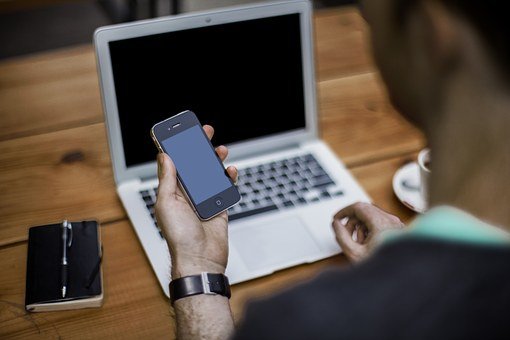 Today we are all pretty obsessed by our emails. From the moment we start work (if not beforehand) to the end of the day, we are constantly checking our emails to respond to messages and checking for replies to those we have sent. Whilst emails are essential for the majority of us to run our businesses, they can also be our main distraction. Emails can be the biggest drain on our time.
When you send an email, on average how quickly do you expect a response? Honest answer!
Same day
Within 4 hours
Within 1 hour
Immediately
Now imagine this in reverse, when do YOUR clients or suppliers expect to receive a response to an email? These days we expect our interactions to be instantaneous! It is a far cry from when I started working in an office in 1988. In those days, letters were dictated, typed and posted and if your office was lucky enough and the letter was urgent, it could be faxed to you! Imagine waiting 2-3 days for a reply to your correspondence?! If the matter was urgent, we picked up the phone to call the client or supplier.
So, how do we manage our email expectations?
Firstly, if you are not desk-based or if you have a generic info/hello/help email address – set up an automated response, e.g., 'Thank you for your email. This inbox is checked once/twice a day and we will therefore reply to your email as soon as we can. However, if the matter is urgent please call xxx.'
I would also recommend setting this up for your main email address – it sets the expectation the sender won't receive an immediate response and gives you, the recipient, time to focus on other things.
Be Ruthless
Once you have actioned an email, delete, archive or put it in a folder. This way you know it has been done. If there are emails coming in that you immediately delete, spend a second and unsubscribe from them and they'll be gone forever!
Rules!
If you use Outlook as your email application, you can set up rules so that emails from either an individual, or about a certain subject can automatically be taken out of your inbox and placed in a specified folder. I use this for newsletters that I have signed up to receive; I can then read them when I have the time and they aren't sitting there clogging up my inbox.
You can similarly manage emails within Gmail by using clicking on the star so you can assign a particular category to an email and you can filter messages as well.
Time
How long do you spend answering emails? I appreciate that for some of us this might be the main task within our job but if it isn't, answering emails can be a time-consuming task. Create some boundaries around your emails to help protect both your health and productivity. Ideally, I would suggest that you set up specific times during the day to check your emails, answer them and then focus back on your main role. For example, check emails first thing, mid-morning, early afternoon and then end of the day.
If you really want a good insight into how long it is taking for you to work through your inbox – track your time, I think you will be surprised at how long it takes.
Quicker to call
Do you send emails looking to set up a date/time for a meeting or a call? The receiver replies to say that unfortunately they cannot make that date so they send another date back to you, you then reply to say you can do that date but not that time. The receiver then replies to say that they could do half an hour earlier – you then respond … etc., etc. How much quicker would it be for you, if you actually pick up the phone and call them – 3-5 minutes max?
Use your resources
So, how can your PA/VA help you manage your emails better? I have an agreement with one of my clients to keep an eye on his emails and for any query relating to his diary, I will reply – thereby taking the action out of his inbox. If the email is an enquiry, again I will reply and decide the best course of action or gather all the relevant details and then hand it back to my client.
By doing this, it means my client knows the emails that are flagged are for him to respond to.
If you need help managing your emails and inbox, then get in touch with me today and find out how I can help you to increase your productivity and keep on top of your emails.