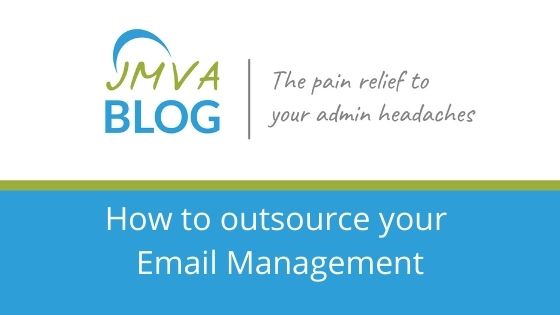 How much time do you spend checking your emails and responding to messages each day?
The Harvard Business Review in 2019 calculated that on average professionals check their emails every 37 minutes and spend on average around 2.5 hours browsing their inbox. Another set of research by SoftwareONE found that around 5 hours a week – 230 hours a year – of productivity is lost through poor email management.
Many people choose to run their own businesses for flexibility and a better work/life balance. The reality is often very different as they get drawn into the mire of day-to-day work that needs to be done just to keep their business going. This often means that they are checking their emails constantly, spending time and effort to sort through those they want to read immediately and respond to, and the ones they don't. And how often do you check your emails in the evening or at the weekend? Running your business often means a lot more hours, work and stress.
How would it feel to have more time to actually focus on your business AND have more more time to enjoy your home life, just by outsourcing some of the work to a Virtual Assistant? One of the tasks a VA can take on is managing your emails effectively for you.
Why you might want to outsource your email management
Spam. Even if most of these emails go into your spam folder, there are ones that still get through. Outsourcing your email management to a VA lets us read and delete these emails so you don't have to waste your valuable time on them.
A disorganised inbox. When you come out of a meeting are you met with reams of emails to wade through? A VA can get your inbox under control so that you don't miss the important messages and opportunities that require attention.
Constant checking. If you are constantly checking your email, reading and responding to messages then you lose time getting the important things done. Minutes here and there all add up and impact on the success of your business
How outsourcing email management to a VA can help
Increased productivity
Your VA can help you to address your emails more effectively. They will filter out your spam, label your emails so you can easily find them when you need to, and ensure you don't miss anything of importance. Your business can be far more productive with your email management outsourced.
Save you time
We can help you to get on with your work and life by responding to emails you don't need to. A VA can respond to important emails or meeting requests that you receive on your behalf. They can flag emails that require your urgent attention so you can identify what the highest priority is, rather than wading through loads of emails.
Keeping your inbox tidy
We keep your inbox tidy and organised, removing any clutter. We can move and delete emails as necessary in order to keep your inbox clear and manageable. We can unsubscribe you from unwanted mailing lists, as well as filing messages so they can be easily found.
Better customer/client service
You're busy in meetings and running your business. We can help ensure you are constantly providing a fast response and great customer/client service by managing your emails quickly, efficiently and professionally.
Efficiency
Outsourcing your email management can also be scaled up to managing your calendar. Accepting and rearranging meetings to fit in with the priorities of your day, means we can provide a coherent schedule to fit in around your work times.
A VA can help you with a multitude of tasks, including managing your inbox. They can add tremendous value to your business by undertaking the more mundane tasks that need to be done but are time-consuming. This gives you more time to do what you do best in your business, but it also gives you more time to spend out of work with your family and friends. Clocking off on time and knowing you won't have to check your emails and wade through a load of them gives you peace of mind. Your health and wellbeing will really benefit from being able to switch off and do the things you want to do but previously have not had the time.
Using a VA for your email management is just one way to give you time to go to the gym, to play with your kids before bed, go out with friends, be home for family dinner and to have a good night's sleep. This means that your mental and physical health is positively maintained benefitting both you and your business.